2020 USEF Annual Meeting Recap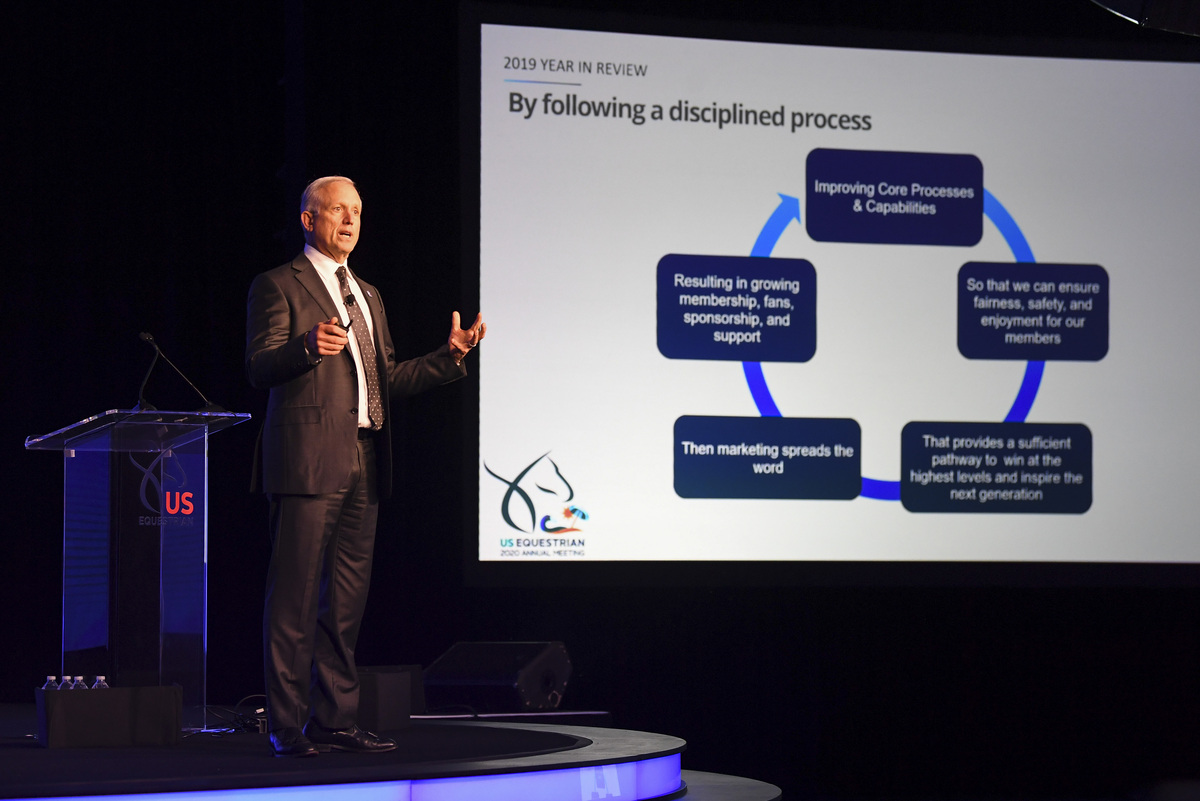 US Equestrian Outlines Key Areas of Success, New Goals at 2020 Annual Meeting
President Murray Kessler and senior staff report on membership growth, program successes, and new member benefits.
At US Equestrian's 2020 Annual Meeting in West Palm Beach, Fla., federation President Murray Kessler unveiled statistics that show how a vibrant US Equestrian that is growing membership, boosting sponsorships, and building for the future with new initiatives and operational efficiencies.
Themed "Focus on the Future," the 2020 meeting emphasized how the strategic plan Kessler launched in 2017 is paying off—and set US Equestrian up for a brighter future to achieve both sporting and business goals.
Video from the 2020 Annual Meeting—including General Session presentations by US Equestrian President Kessler, Chief Executive Officer Bill Moroney, and senior staff, as well as interactive panel discussions—are available on demand on USEF Network. Tune in at usef.org/network/coverage/2020annualmeeting. The videos also include coverage from the Pegasus Awards dinner and Horse of the Year Gala.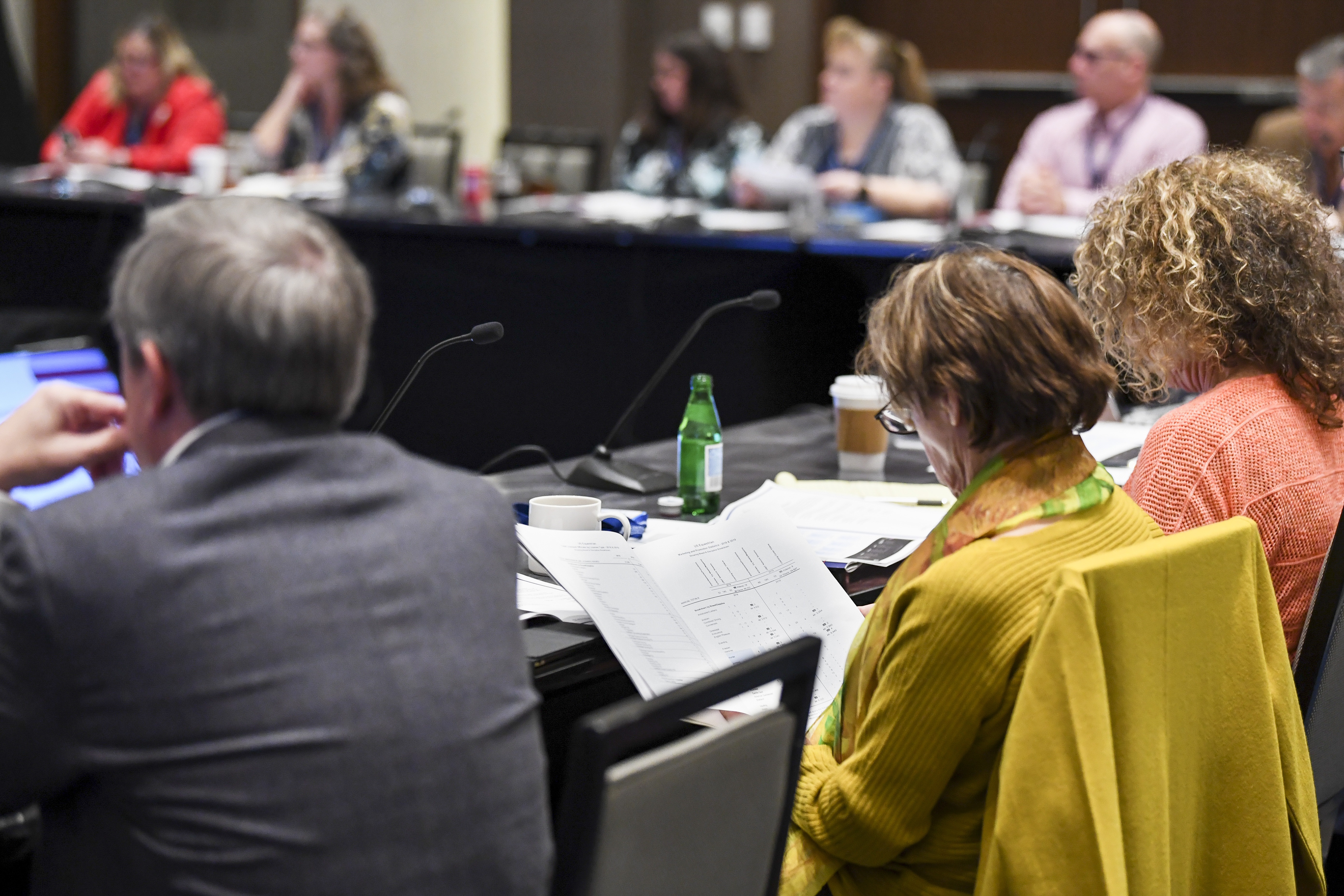 SUBHEAD: Progress on All Fronts
"We started with a stagnant membership," Kessler reminded attendees at the Jan. 9 General Session. "It was a slightly declining membership of 80,000 that was stuck there for more than a decade, and we were being criticized. It was viewed that USEF was just a place to get a license to be able to compete and served no other purpose and had no other benefits. It was a pretty tough place to be.
"We took on the role saying we were going to change all of that, and we put forth the vision to bring the joy of horse sports to as many people as possible."
Kessler praised US Equestrian's "disciplined approach" to achieving a virtuous circle: improve core processes and capabilities in order to ensure fairness, safety, and enjoyment for members; provide a sufficient pathway for members to win at the highest level and inspire the next generation; then spread the word through marketing, which serves to grow membership, fans, sponsorship, and support.
The results so far are impressive, as Kessler and US Equestrian's senior staff, led by Chief Executive Officer Bill Moroney, pointed out in their General Session presentations:
Membership has skyrocketed since 2016. US Equestrian membership currently exceeds 187,000 total members and 100,000 fan members. More than 45,387 new members joined the organization just this year, with an increased number of former members renewing their membership at some level.
Members are competing, many for the first time. In 2019 alone, 81,000 horses competed in more than 2,300 events nationwide, while 14,062 members competed for the first time, showing a significant increase in competition attendance and increased opportunities for members to compete.
Members are engaging with good content. US Equestrian's Learning Center is home to over 80 educational videos, which have been viewed by 32,000 unique members and amassed an impressive 320,000 views across US Equestrian's social media platforms. Currently, US Equestrian's social media platforms have over 800,000 followers, generated 20 million video views, and 170 million impressions on the 5,000 posts curated in 2019. US Equestrian posted an educational Instagram story from the WDAA World Championship Show, giving US Equestrian's diverse, engaged audience a ring side and behind-the-scenes look at what Western dressage is all about.
USEF Network has become a valuable asset for both engaging current members and drawing in new ones, with more than 1.3 million total plays this year on streams and content showcasing the diversity and scope of equestrian sport.
Fan memberships have brought short- and long-term value, adding revenue and access to new members with diverse equestrian interests. Fan membership also is rebuilding connections: 14,847 current fan members are former competing members.
New office will achieve savings. US Equestrian's new headquarters at the Kentucky Horse Park will save more than $200,000 annually and has provided a collaborative, functional workspace for staff to better serve member needs.
Outsourced drug testing creates efficiencies as equine welfare remains paramount. This year, US Equestrian outsourced drug testing to the University of Kentucky lab, overseen by Dr. Scott Stanley. Along with the change in laboratory and testing site, US Equestrian also added medroxyprogesterone (MPA) and cannabidiol (CBD) to the list of banned substances in an effort to protect horse welfare.
SUBHEAD: Safe Sport: More Clarity, Targeted Resources
The past year did not come without challenges and value-driven decisions, including the reaffirmed commitment to Safe Sport and the implementation of the federally mandated Minor Athlete Abuse Prevention (MAAP) policies. As a of the meeting, 61,534 active members over the age of 18 are SafeSport trained and US Equestrian received a SafeSport audit score of 100% in review of its compliance with its policies and procedures.
In an effort to bring more clarity to Safe Sport compliance, US Equestrian has unveiled improved Safe Sport navigation and webpages redesigned for each Safe Sport target audience: trainer, rider, parents, affiliates, licensed officials, and competition organizers. Each page leads with educational videos, need-to-know information, and easy-to-navigate icons. The new website content and a targeted social media campaign also will address common Safe Sport misconceptions, and US Equestrian also plans town hall meetings to address member questions.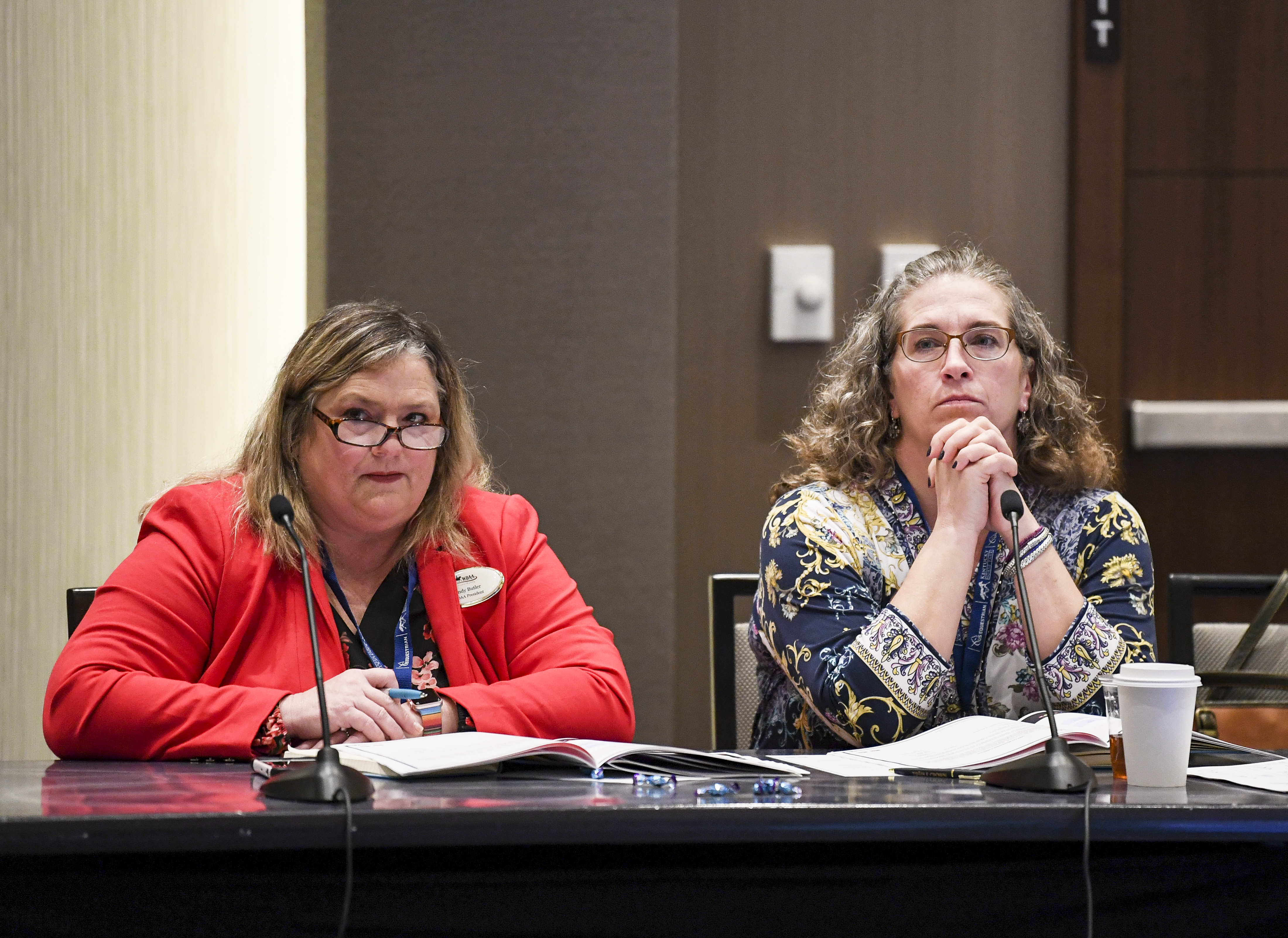 SUBHEAD: New Member Benefits and Renewing Affiliates
The General Session also revealed valuable new benefits for US Equestrian members, most notably including health and liability insurance for paid fan and competing members, as well as group discounted medical plans for businesses with two or more employees, including sole proprietors, small businesses, and corporations. This follows the introduction of a free mental health aid for members, which launched in 2019. The insurance program for members will continue to grow in 2020 and offer flexibility and additional coverage needs for all paying members.
On the affiliate membership side, affiliate relationships have continued to grow, and positive conversations are ongoing to find ways to create two-way value for US Equestrian and its affiliate members. Fifteen of 19 affiliates currently have membership agreements in place, while 2019 marked an end of affiliate partnerships with the American Driving Society and the American Endurance Ride Conference.
SUBHEAD: Building for the Future and Winning to Inspire
When U.S. athletes succeed in elite international competition, they also inspire future generations at every level of equestrian sport. That strengthens programs that are committed to developing equestrian talent. In 2019, youth teams excelled, sweeping numerous competitions and medaling in top international competitions. Investing in that young talent strengthens the future of U.S. equestrian sport and its programs as we look toward events that will serve as performance indicators in the next decade, including the 2028 Los Angeles Olympic Games.
In the near term, sponsor relationships and revenue will be a key indicator of success this year. These partnerships bring value to US Equestrian members, and they provide important support for team performance and enhance programs that benefit athletes and competitors. US Equestrian also will work more closely in partnership with the USET Foundation to grow support through education and promotion.
US Equestrian CEO Moroney closed out the session by noting that US Equestrian plans to host a "future of sport" assembly in the spring of 2020 and aims to address a range of critical topics that affect equestrian sport's future. While the organization looks for new concepts for the future to drive growth, Moroney explained, it will take all of the equestrian community stakeholders working together to maximize growth.
"It takes a whole community for all of us to be successful. You can have success but you might only have success in a small, narrow realm," Moroney said. "To be truly successful as a sport, it takes coming together and working together to find the commonalities that are going to bring our sport to a new level to create more awareness to make it more popular to bring more people to us."
Watch the presentations by Kessler and US Equestrian's senior staff on USEF Network now at usef.org/network/coverage/2020annualmeeting.
Share this post: